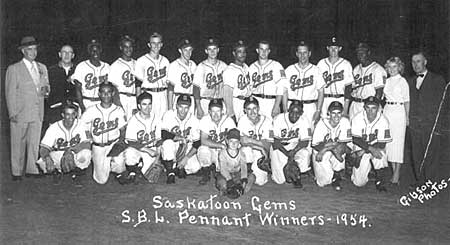 Back (left to right): Jim Chones (co-owner), Bob Reid (trainer), Mario Herrera, Jim Morrow, Ted Wills, Bob Doig, Bob Bennett, Bennie Griggs, Len Breckner, Ralph Mabee, Ted Ellis, Percy Trimont, Flo Wenzel, George Nesbitt (co-owner).
Front row: Ezequiel Diaz, Leopoldo Reyes, Reg Pendelton, Don Kirk, Cliff Pemberton, Bev Bentley, Jose Vallarades, Bentley MacEwan, Doug Bentley. Kenny (Duffy) Robertson (batboy).
(Photo courtesy Len Breckner)
From the Robert Perry collection. Bob Reid was Rob's great uncle.
New York AMERICANS 1926-27
Back L-R: BOBBY REID (TRAINER), NEWSY LALONDE(COACH), LEO REISE SR., CLARENCE BOUCHER, BILLY BURCH, LIONEL CONACHER, JOE SIMPSON. NICKEY ROACH. JOE MILLER;
Front L-R: EDMOND BOUCHARD, ALEX MCKINNON, RED GREEN, VERN FORBES. WILF GREED. CHARLIE LANGLOIS, NORM HIMES.
Photo courtesy of the Hockey Hall of Fame.